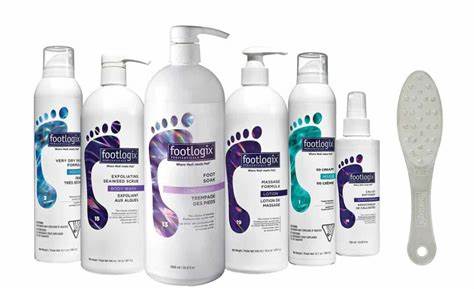 The NEW Pedi Plus + offers the luxury of a pamper with the sterile and professional feel of a foot clinic.
The signature treatment gives long lasting results using FOOTLOGIX and Dr Remedy Products. All equipment is medically sterilised in a autoclave so the treatment is suitable for people with fungal nail infections.
The PEDI PLUS + consists of 8 steps to healthier hydrated feet with a optional beauty finish :
SOAK
CONSULT

EXFOLIATE

NAILS

CALLUS/HARD SKIN REMOVAL*
REGUVINATE

MASSAGE

BEAUTY
50 Mins £55
* removal is with professional callus softener products and paddle file (no scalpel). If you feel you require blade treatment please discus with Emma during your initial phone consult.
EVENING APPOINTMENTS AVAILABLE